The protection of health and safety at work is a central value of our Company. We organize several initiatives to increase the awareness on health and safety topics in occupational activities.
La Pastora (Argentina)
In our La Pastora plant we launched an H&S communication campaign with the objective of introducing the Golden Safety Rules in the community of Ferrero Argentina Industrial area.



The activities were focused in sensitizing employees about relevance of H&S in the company and at home.



As a first step, workshops were carried out in order to introduce to the employees the Safety Golden Rules. After the Safety rules were launched, an album was delivered to each employee to complete with their respective families.



As a second step, a contest was announced. Employees had to send a photo completing the album with family or friends by e-mail or WhatsApp. A raffle with three awards was organized in the end among all those who have shared their photos.
Vladimir (Russia)
"Thank You for Commitment to Safety" campaign was one of the main initiatives in our Vladimir plant in Russia, aimed at praising everyone within the Company for the positive achievements in safety performance and safe behaviour.



At the end of the year people with the best performance in safety were awarded in three different categories:



• Active participation in the reporting of unsafe acts, conditions and near misses;



• Safety Leadership: leading by example



• Effective communication: the highest number of safety dialogues conducted with employees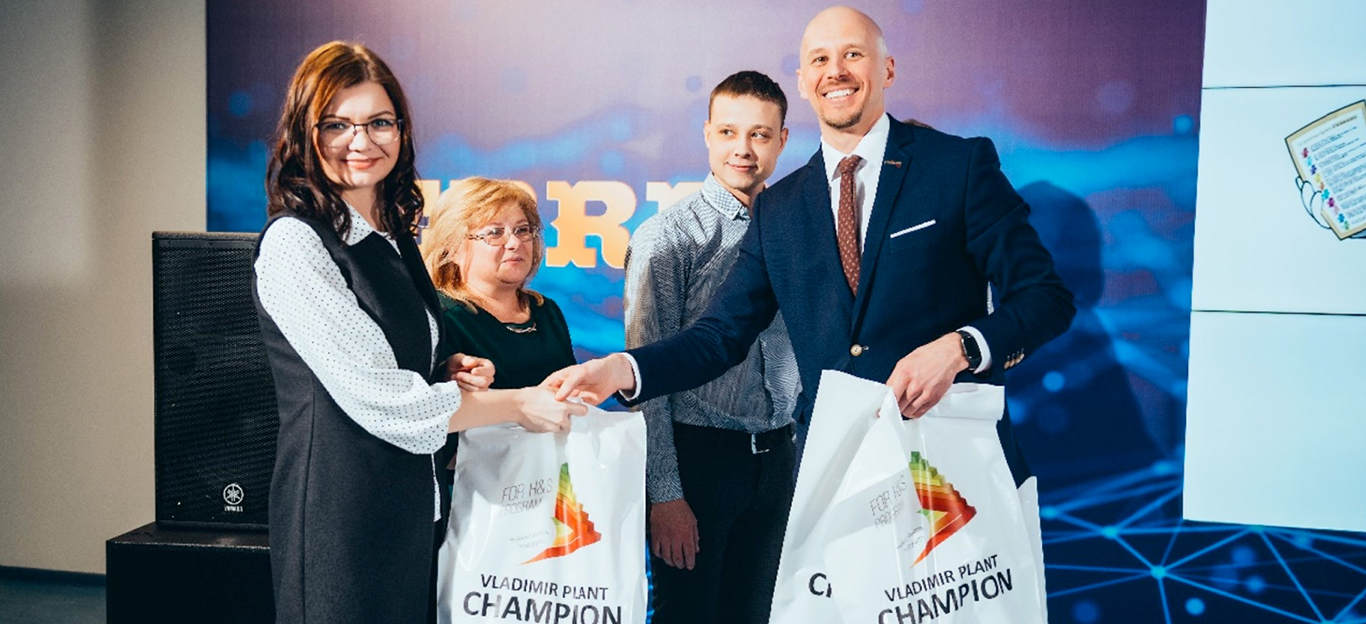 Alba (Italy)
Last year in Ferrero Italy we launched a new safety tool called "Safety Dialogues".



Safety Dialogues it is a moment in which a manager or a supervisor, during a normal production situation, triggers a two-way communication (listening and explaining) about a certain safe behaviour. The dialogue focuses on risk perception and the negative or positive consequences of that behaviour. The session ends with a commitment to adjust or reinforce the wrong or right behaviour.



Specific training on soft skills has been executed (listening and empathy skills) for around 140 leader managers and supervisors. Furthermore a dedicated software was implemented to collect feedback and to define a specific KPI.
San Jose (Mexico)
In our San Jose plant in Mexico we organized initiatives involving all of the factory population. Our program aims to raise awareness in relation to some specific H&S topics. In the last edition for example it included work injuries, in particular osteomuscular lesions at work, and specific chronic diseases (diabetes, hypertension arterial, overweight and obesity).
Safety weeks
Every year some plants organize a Safety week or day with specific initiative on different safety topics with the aim to engage people.
Baramati, India



Our Baramati Plant in India last year organized the safety week with the focus on providing health and safety initiatives, driving continual improvement culture by creating awareness on health and safety matter among all employees.



The activities carried out during the safety week included many activities including for example a firefighting and a first aid training, a Fall Protection & Height Work Demonstration, a Medical eye examination and many others.
Quito, Ecuador



In our Quito plant, a H&S day has been organised with the objective of showing the high relevance of health and safety to the organization, and therefore all production and logistics activities were stopped to provide dedicated training to all staff.
The training and activities delivered during the Safety Day focused on basic hazards related to forklifts and palletizers, safe use of ladders, basic first aid and medical evacuation, safety management of chemical products, use and handling of fire extinguishers and hydrants, hazard identification and risk assessment.