Nutrition
Quality
Responsible Communication
Ferrero produces and markets some of the world's best-loved confectionery products. We believe all food types can be consumed as part of a varied and balanced diet without excluding certain foods, specific ingredients or nutrients. One of our corporate goals is to help consumers to make proper food choices and to adopt a varied and balanced diet which provides essential nutrients and the right amount of energy from every food type.
In line with the scientific evidence, our strategy is based on the following key principles:
1

Suitable serving sizes of our products that enable consumers to manage their daily energy needs within their overall diet.

2

Careful selection of high-quality raw materials that provide essential energy and micronutrients. The quantity and importance of these ingredients' natural components are preserved by strategic industrial processes, maintaining their physiological role.

3

Promotion of ingredients, foods and structured eating occasions that can be integrated into food education programmes for consumers and the medical-scientific community.

4

Education on the importance and benefits of an active lifestyle.
Quality Our Quality Policy drives us to reach high standards for consumers.
With its strong focus on quality and safety, our business model is built to ensure:
excellence across all the senses, especially taste and smell, at the time of consumption;
maximum product freshness throughout the entire supply chain; and
attractive product and packaging design, in compliance with leading environmental standards to avoid unnecessary product and packaging waste.
Quality and Freshness To measure perceived quality at point-of-sale, we have identified a "general list of flaws", based on perceived quality controls, against which all of finished products on the market are checked.
Every year, over one million quality controls are carried out at selected points-of-sale worldwide, to test finished products for freshness levels.
During the checks, temperature data was collected and in almost 400,000 of them, specific quality and consumer tests were carried out to verify the exact conditions to which products on the shelves were exposed. In order to ensure that products comply with our high taste standards, in addition to the usual laboratory tests, a sensory evaluation is also carried out. This "taste test" judges all aspects a product's taste as well as its aesthetic appearance and presentation.
Tasting and sensory evaluation activities include:
raw material taste tests, during the delivery phase;
taste tests of semi-finished and finished products from the production line, during the production phase;
management taste tests, carried out by managers of production units;
"spider web" tests, carried out at the centralized product Observatory by a panel of selected tasters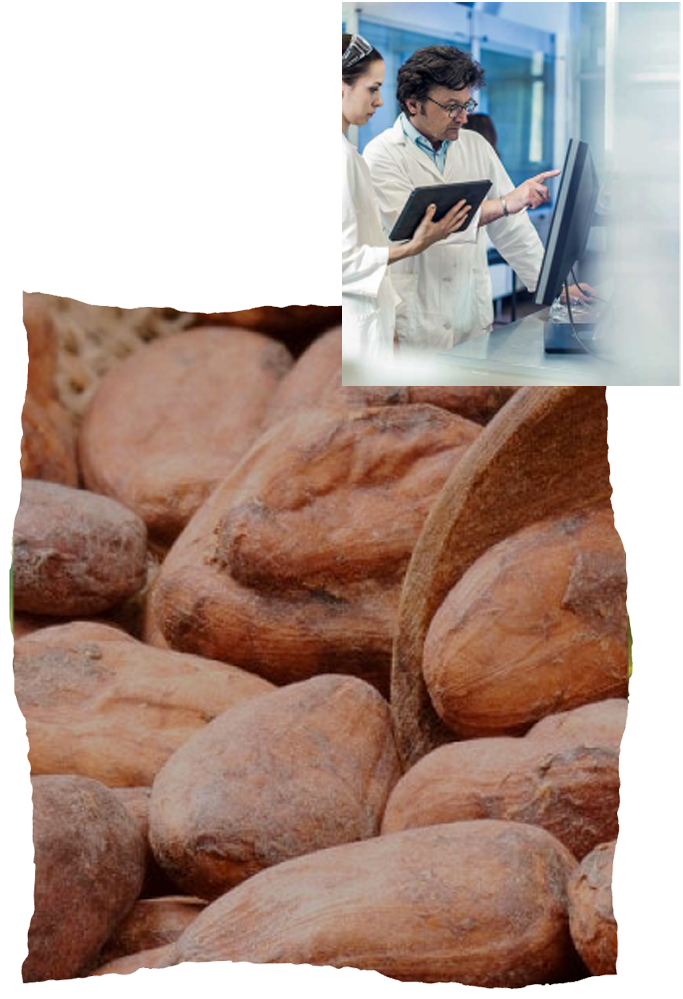 Responsible communications, marketing and labelling We are committed to responsible communications that assist consumers in making appropriate choices about the food and beverage products they buy and consume.
Communications and labelling help consumers understand the role of nutrition, diet and movement in achieving a healthy and active lifestyle.
Commitment to voluntary self-regulation
We consistently apply the "Framework for responsible food and beverage communication", adopted by the International Chamber of Commerce (ICC) – the world's foremost business organisation promoting high standards of business ethics through the development and dissemination of codes and guidance on responsible marketing and advertising communications.
Responsible marketing to children
As part of the IFBA policy and the EU Pledge, from January 2022, we do not advertise any of our food products, and ensure our advertising is not designed to appeal, to audiences primarily composed of children under the age of 13. We work to ensure we achieve the highest possible level of compliance, and we have internal guidance and training tailored to the specific needs of different markets and regions.