As the first consumers of Ferrero products and the first ambassadors of the Ferrero approach to sustainability, the creativity of our employees is a key to share best practices.
Every member of the Ferrero Packaging team is passionate about driving change in today's packaging revolution. Now, they are stepping up to take on a bigger role as material experts, sustainability champions and packaging designers.
Through internal collaboration, learning programs and engagement in sustainability workshops, we are strengthening our collective energy to drive our sustainable packaging journey. We've have launched a multi-channel communication approach to raise awareness and engage employees around the world to understand and support the Group's commitment to make its packaging 100% reusable, recyclable or compostable by 2025.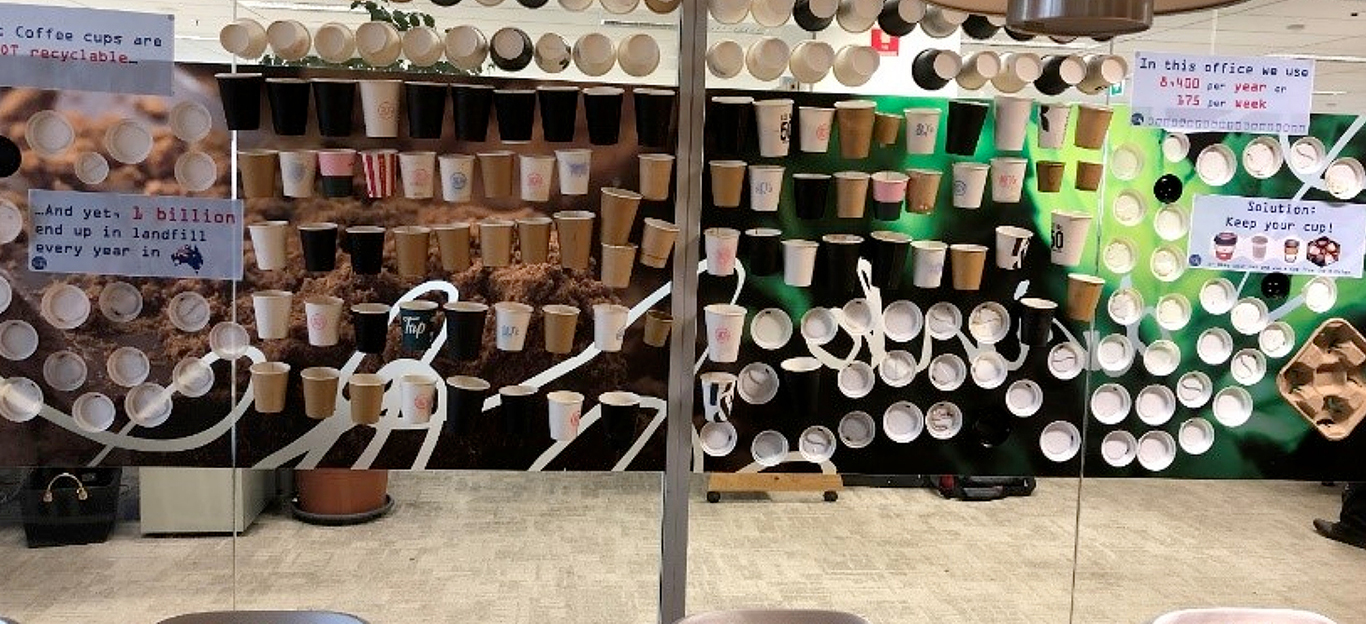 The initiative has led to local initiatives springing up across our offices world-wide. At our headquarters in Luxembourg, personal wastepaper baskets and bins have been replaced with a dedicated recycling area on each floor to reduce waste generated and to encourage employees to walk to the recycling area to dispose of waste appropriately. Actions have been put in place to substitute single use plastic in the office and canteen, including plastic coffee stirrers replaced by metal spoons or wood stirrers, a total ban on straws, single pre-packaged servings substituted by washable dispensers, and moving away from coffee capsules by using coffee beans ground directly with the coffee machine.
Single use plastic is being substituted with reusable alternatives. At our Italian offices, a team took on a project to avoid single use plastic, starting by giving each employee a ceramic coffee cup. The move generated a saving of 7000 kg pf plastic per year. Vending machines now enable employees to choose to use a ceramic cup, the alternative being a single use cup made from compostable material. In Australia, employees switched to a reusable cup and avoided 1,600 cups a year going to waste. At Ferrero Kazakhstan, reusable cups were offered and use of plastic tableware was banned at the end of 2019. Vending machines have also been installed in meeting rooms to reduce the use of plastic bottles and separate office waste collection has been introduced. Ferrero India also decided to eliminate single use plastic in all office – including cups, cutlery and water bottles – saving 6,500 kg of plastic annually.